Over the past decade, huge advancements in hearing aid technology means that they're now more intelligent than ever before.
Modern-day hearing aids have vastly improved in both appearance and technology. Not only do they have a smaller, stylish and more discreet appearance, they also encompass incredibly smart features that would have seemed inconceivable some years ago.
Whilst there are few disadvantages to being able to access all of this technology, it does mean that there are hundreds of options on the market to choose from – so, where do you start?
Hearing aid manufacturers are developing new devices time and time again, all offering different mind-blowing features to enhance hearing, with various options and types of hearing aids available. All of these options can seem a little overwhelming to the first-time hearing aid user, but we're here to help you overcome the challenge.
When identifying which hearing aid is the perfect fit for you, it's important to understand what the different technology levels are, and the difference between them.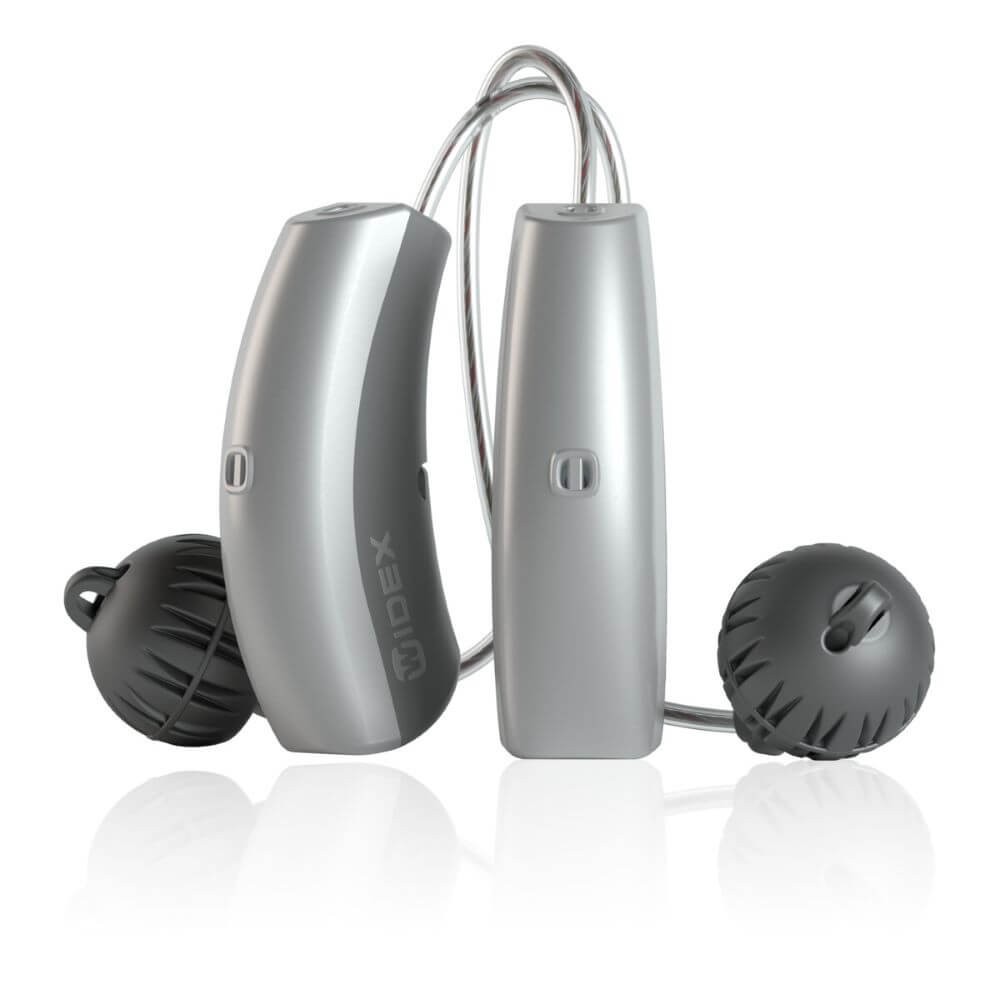 What are the different hearing aid technology levels?
Most hearing aid manufacturers offer models in a variety of technology levels to distinguish between what capabilities and features each model has.
Typically, the different hearing aid technology levels can be categorised into: Essential, Standard, Advanced, and Premium.
Naturally, the higher up the rating you go you'll have access to more features and functions, but you can expect to be paying more. However, it's important to choose a hearing aid that perfectly suits your needs and lifestyle in order to get the most out of your device.
Here, we will provide an insight into the different levels of technology available and what exactly that means.
Essential level hearing aids
Essential level hearing aids are also sometimes referred to as Basic and are typically the manufacturers' most standard model. Think of this as a no-frills entry-level device that will simply do what it says on the tin and help to improve your hearing without all of the added extras.
Whilst features and functions are kept to a minimum, this isn't to say that essential level hearing aids aren't good as they are still configured with up to date hearing technology.
Who are they perfect for?
Essential level hearing aids are recommended for those who typically live quiet lives, have minimal group social interactions and tend to avoid large, noisy crowds.
The ideal candidate for an essential level hearing aid is someone who needs support to improve their communication in one-on-one conversations and boost their listening abilities in everyday situations, but uses little technology.
Essential hearing aids encompass all of the standard, modern hearing aid technology to amplify your hearing in a way that works for you. They may not have all of the glamorous functions and features, but they are still designed to enhance your hearing and improve your quality of life.
If you're looking to be able to hear the radio and TV more clearly, with some assistance in low-noise conversations, hearing aids with essential technology are perfect for you. These basic hearing aids come in at the lowest price point too, so if budget is a limiting factor then this will be the most affordable option.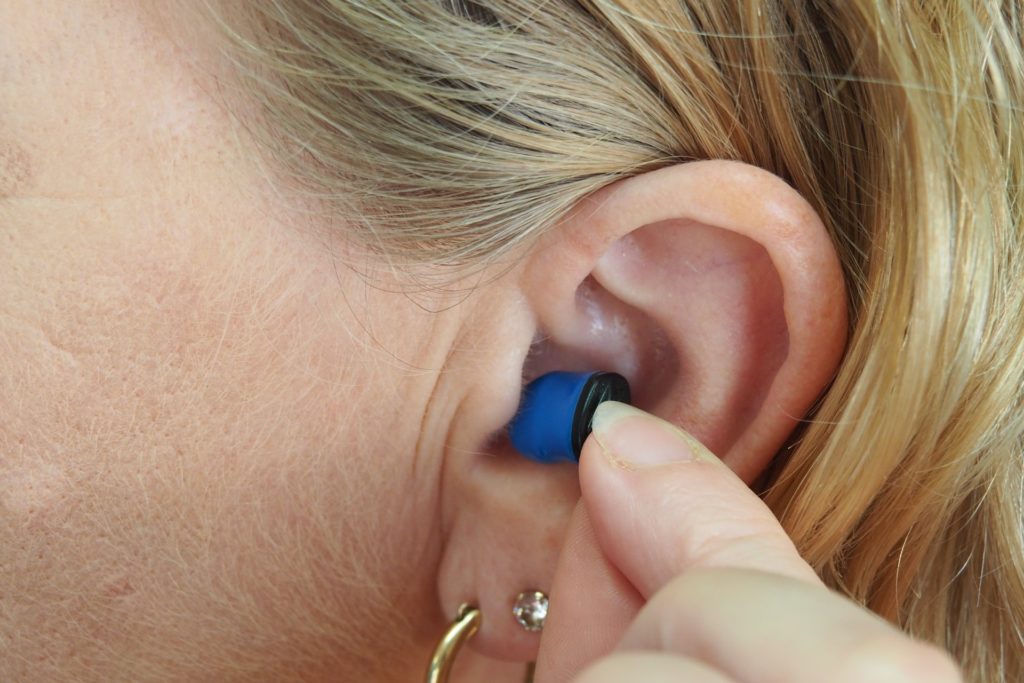 Standard level hearing aids
Hearing aids with standard level technology will vary between manufacturers, but typically these devices offer all of the support of an essential model, with more functions and features to aid those with more active lifestyles.
As the next level up from a basic model, these hearing aids will generally deliver better performance in slightly more crowded environments and enhance your hearing quality in places such as shops and restaurants.
Who are they perfect for?
Hearing aids with standard level technology are perfect for those who often find themselves in occasional social settings and often engage in meetings with small groups of people.
Standard hearing aids typically come with Bluetooth capabilities, making them ideal for those who use technology and need connectivity abilities to pair with their devices and make use of wireless hearing aid accessories that can add a little extra support.
Whilst the technology will be different in each model, standard level devices offer more optimisation options so that you can customise how it will adapt in a range of noise settings. This makes it a more fitting option for those who require better speech understanding and sound quality in different situations.

Advanced level hearing aids
Hearing aid manufacturers reserve their highest level technology features for their more advanced devices. With advanced hearing aids, you can benefit from exceptional hearing quality with more natural sound and clarity in a large spectrum of listening environments.
Who are they perfect for?
Wearers who will benefit the most from advanced level hearing aids are those who often find themselves in complex sound situations, such as large concert venues and theatre settings. With a wide array of features and adjustments, advanced technology can instantly adapt to many different listening environments making them a great device for those who like to socialise frequently and lead an active lifestyle.
Advanced hearing technology can offer protection from sudden noise and wind, reducing background noise and interference to enhance listening quality in almost any setting. With Bluetooth connectivity and various wireless accessories available, advanced level hearing aids can truly be customised to aid your lifestyle and suit your needs.
Typical additional features of advanced hearing aids may include preset listening programmes that automatically adapt to the situation, and dual microphones that transmit sounds to both ears for accurate location detection.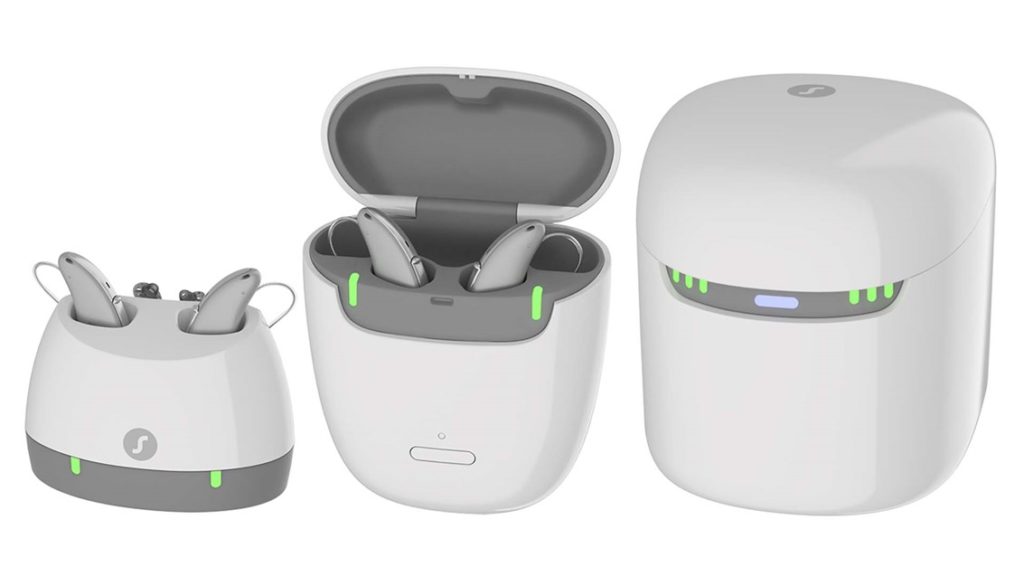 Premium level hearing aids
Premium level hearing aids offer the best hearing experience in any setting. With top-level technology, these are the best quality hearing aids that give you full control of your hearing experience.
These hearing aids will typically include more options for adjustments and automation to improve your listening and sound quality in any complex environment.
Who are they perfect for?
Premium level hearing aids are most suited to those who require the best sound quality in all situations, from theatres and concerts to busy restaurants and meetings.
Fitted with the manufacturers' best technology, premium level hearing aids include the most advanced features as standard, which will automatically adapt to your surroundings. Perfect for individuals who lead an active outdoor and indoor lifestyle, wearers can benefit from sudden feedback and noise protection without having to configure any settings on the go.
Premium level hearing aids are typically the highest priced devices, so it's important to consider what situations you often find yourself in and if all of the features will truly be of benefit to your lifestyle.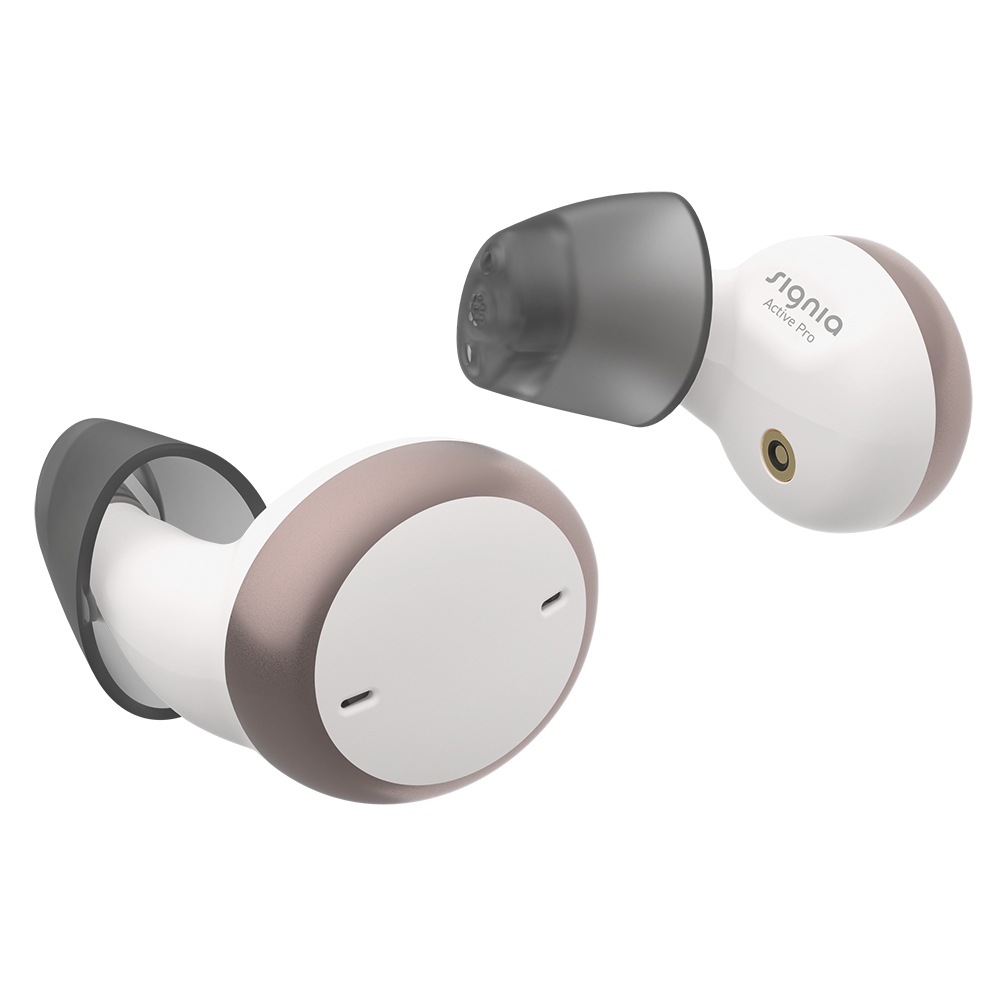 Read more: Why are some hearing aids so expensive?
Choosing the right hearing aid technology level
With so many different models and technology levels available, how do you choose the most suitable device for you? Generally speaking, there are a few important questions that you should consider first:
What situations cause you the most hearing difficulty?
Improving your hearing in which environment is the most important to you?
What is your budget?
However, it's important to note that you don't have to make that decision alone. When suffering from hearing loss, you should always seek the help of a professional audiologist who can advise on the best device for you.
The Hearing Specialist conducts in-depth hearing tests to assess the quality of your hearing and the severity of your hearing loss. We also ask a series of questions to evaluate how hearing loss is affecting your life and the areas in which you need it to improve.
With an accurate diagnosis, we are best placed to recommend the most suitable device that suits your requirements and budget, in order to make sure you get the most out of your hearing aids.
The Hearing Specialist is an independent audiologist, meaning we are not affiliated with any particular hearing aid manufacturer. With this, we can find the technology that perfectly suits your hearing needs.
The Hearing Specialist offers hearing tests in South London, covering the areas of Wimbledon, Croydon, Banstead, Sutton, Teddington and further afield. If you're looking for a professional audiologist to assess your hearing, get in touch with us.